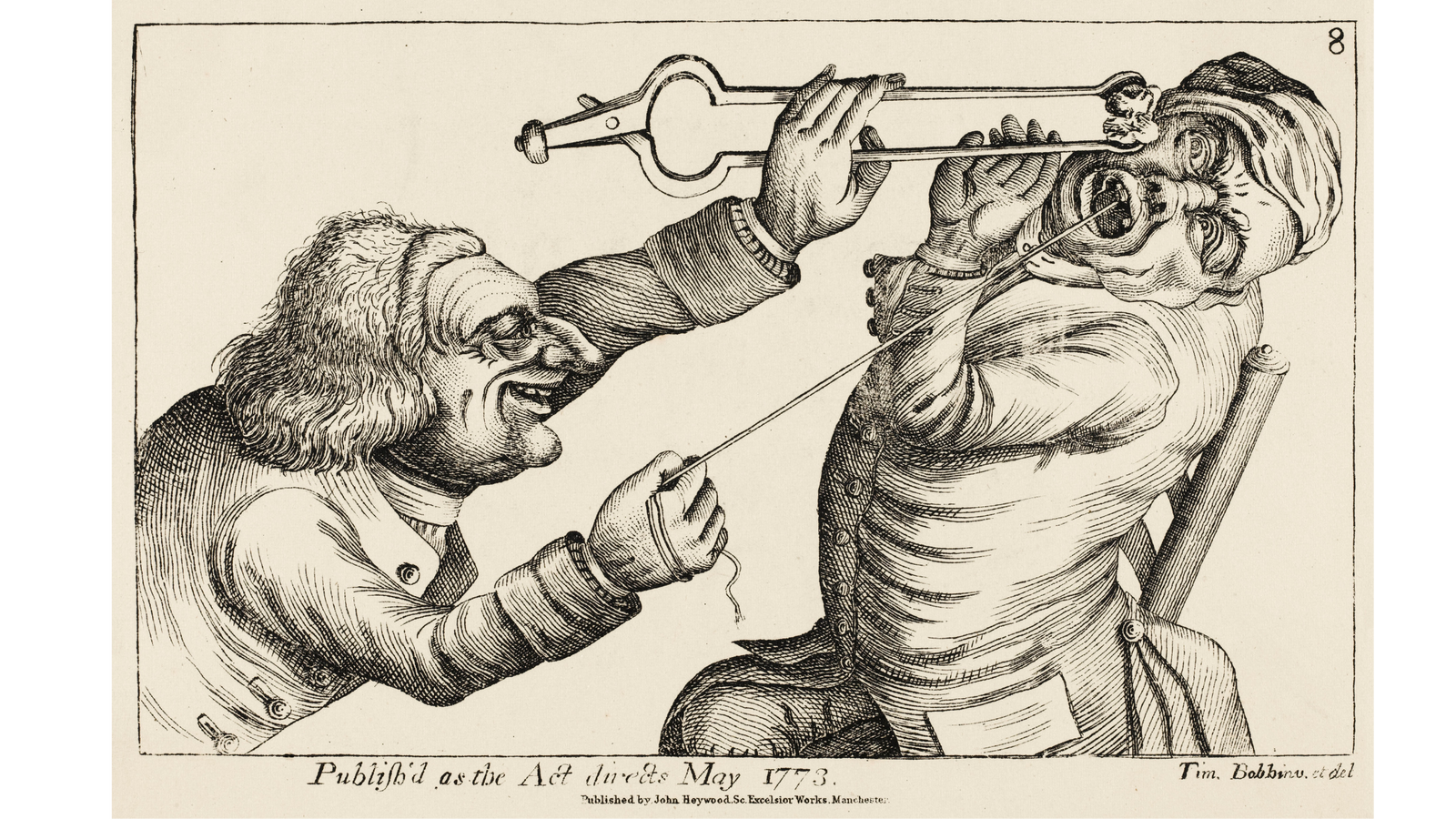 Mobile dentistry, also known as portable dentistry or community dentistry, refers to the provision of dental care in locations outside of a traditional dental office setting. This can include everything from providing care in schools, nursing homes, and correctional facilities to offering emergency care in disaster relief situations. The history of mobile dentistry can be traced back to the early 20th century when dental professionals began to recognize the need for increased access to care for communities that were otherwise underserved.

One of the earliest examples of mobile dentistry was the "dental bus," a concept that was first introduced in the United States in the 1920s. These buses were equipped with basic dental equipment and staffed by dental professionals, and they were sent out to rural and urban areas to provide care to those who otherwise would not have been able to access it. 
The concept of dental buses was further developed in the 1930s, when the American Dental Association (ADA) established the National Dental Health Program. This program aimed to improve access to care for underserved communities, and it included the use of mobile dental clinics. The dental buses were equipped with dental chairs, dental tools, and basic lab equipment. They were staffed by dentists, hygienists and dental assistants. Perhaps you may remember them?
Way back in the day, dental professionals saw that many communities were lacking access to proper dental care. So they came up with an idea to take their practice on the road - enter the "dental bus". Although it was a great idea in theory, it was probably more like a horse-drawn carriage with a few basic dental tools - and let's just say it wasn't exactly a luxurious experience for patients. But, as with most things in life, dental technology just kept evolving and improving. Dental professionals needed something more advanced to keep up with the times.

In the decades that followed, mobile dentistry continued to evolve. The 1960s and 1970s saw a renewed focus on community-based care, with a growing number of dental professionals recognizing the need for increased access to care for underserved populations. This led to the development of new mobile dental clinics and the use of portable equipment that could be easily transported to different locations.
In recent years, mobile dentistry has become increasingly important as a way to address the growing need for oral healthcare in communities that are otherwise underserved. This has been driven partly by advances in technology, which have made it possible to provide high-quality care in various settings. Today, mobile dentistry is used to provide care to a wide range of populations, including children, seniors, and individuals with disabilities. It is also an important tool for emergency response teams, who use mobile dental clinics to provide care in the aftermath of natural disasters and other crises.

DNTLWORKS Equipment Corporation is a leading manufacturer of portable, mobile and self-contained dental equipment. Established in 1986, DNTLWORKS has been at the forefront of mobile dentistry for over three decades. Throughout the company's continuing growth, DNTLWORKS remains steadfastly committed to providing the dental profession with the proper tools to achieve their goals in a traditional office settings or in a demanding field environment.

Over the years, DNTLWORKS' product line has grown from just a few items to over a hundred products ranging from the most basic ProSolo delivery units to the industry's most sophisticated self-contained, portable delivery system, the ProCart III. DNTLworks continues developing new products and upgrading existing models are of primary importance to maintaining their superior position in the marketplace.

Imagine receiving top-notch dental care in the comfort of your own school, nursing home or even in the middle of a disaster relief situation. That's right, with mobile dentistry, the possibilities are endless.